I was 14 when I last broke my arm. It was fall, and I believed I had the ability to swing from tree to tree on my neighbors rope swing. I, of course, did not. I fell off that rope with such force that it split my ulna in half. My journey to the hospital following the blunder took around 40 minutes. Like a well oiled machine, our healthcare system swallowed me up, processed me, and spit me out with a reset arm fitted with a cast to oversee its recovery. All of this for a reasonable cost that my hefty health insurance made into a comfortable expense. I am privileged. Globally, healthcare is not even close to how convenient as life in the United States.

So many go without the rudimentary healthcare that we have access to here in America. In the June of 2015, 400 million people reported to be without easy access to healthcare worldwide (¨New Report Shows¨). That is larger than the population of the entire United States (324.46 million). Of those who have access to healthcare, 6% report that being forced to pay for healthcare would drive them into poverty. If the standard for poverty were to be considered 2 dollars a day rather than $1.25, this number would rise to 17% (¨New Report Shows¨). These poor statistics are largely due to four main problems facing global healthcare: insufficient finances, lack of a global workforce, flaws in the acquiring and distribution of information, and the challenge of implementing pro-equity health reforms (¨The World Health Report¨). I hope to expose the challenges within each of these obstacles through the eyes of developing countries world wide. I believe that it is highly important that people understand what needs to happen to allow access to affordable healthcare to the unreached people of this world.

Inequitable access to healthcare isn't something we as human beings should be remotely comfortable with. It should be our moral conviction to oversee the development of healthcare so that the unreachable can become reached.

​

"New Report Shows That 400 Million Do Not Have Access to Essential Health Services." WHO. World Health Organization, 12 June 2015. Web. 27 Jan. 2017.

"Chapter seven: health systems: principled integrated care." The World Health Report, vol. 2003, World Health Organization, 2003, p. 103+. General OneFile, go.galegroup.com/ps/i.do?p=GPS&sw=w&u=5166pchs&v=2.1&it=r&id=GALE%7CA129352255&asid=0ebe2516d735f8352ddfd9579965dd39. Accessed 30 Jan. 2017.

Receiving Intravenous Fluids in a Government Hospital in India. Digital image. Worldpopulationbalance.org. Oxfam International, n.d. Web. 3 Feb. 2017.

---

Author

My name is Alex Huisman and I am a Junior from Pella Christian High School. I live in Pella, Iowa with my parents and two brothers.
Powered by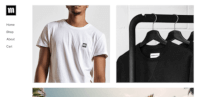 Create your own unique website with customizable templates.